Put an end to boring team events: we present team building games that are fun & guaranteed to inspire your team. These team building games are not only entertaining, but also promote trust, collaboration and cohesion, whether in the office, during sports or while getting to know each other. We guarantee your success: As team building experts, we know what we're talking about.
"Have you heard? The boss has scheduled another boring team building session…" Most of us have probably heard this sentence before. Yet, team building games are proven to significantly improve cooperation and communication within your team. Only if you choose the right ones, of course.
You need professional support for the realization of your team event? Here you can find more on our professional teambuilding offers. Our experts look forward to helping you out!
That's why we want to give you a comprehensive overview of the multifaceted world of team games. From simple icebreakers to challenging adventure games – we have the right game for every taste and every goal. Whether you want to improve team dynamics, or encourage bonding among team members, you'll find games and activities to achieve your goals. So, ready to take your team to the next level? Then let's get started!
Which team building games to choose?
That depends on your situation. Basically, team building activities can be as long or short, and as challenging or easy as you want them to be. That's why we've divided our favorite games by useful category.
Team building games at the office (indoor)
Team building games outdoor
Team building games sports
Getting to know each other is the first step in becoming a strong, harmonious team. In this category, we dive into the world of Get2know games and icebreakers. These games are the perfect opportunity to turn colleagues into friends and lay the foundation for successful teamwork.
1.1 Dixit Cards

Originally, 
Dixit 
was a popular French card game developed by Jean-Louis Roubira. In the game, players choose a card from the deck that matches the title chosen by the storyteller. However, our team experts quickly discovered that Dixit is not only a fun game, but also a great way for teams to get to know each other better.
| | |
| --- | --- |
| Time | 5-20 minutes |
| How To | The process of this game is simple: The meeting leader prepares a question, e.g. "What is your greatest strength?" Dixit works with almost any question, so be creative! Then, each person chooses a card from the Dixit deck that best reflects their own answer. In a subsequent discussion, each person briefly introduces his or her card & explains why he or she chose it. |
| Tip | Want to play Dixit with your remote team? For the online version, we've created our own Dixit Miro board to make your next meeting prep a little easier. |
1.2 Group Jenga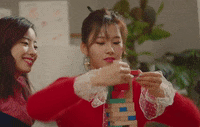 This activity is a great way to bring your team closer together and have fun. Jenga tests your patience & strategic skills. Instead of using regular Jenga blocks, though, in this version you'll label them with different questions, such as "What's your favorite vacation spot?" or "What book are you currently reading" – anything that can lead to participants revealing something personal about themselves & getting to know each other better.
Time

No fixed time limit

How To
The gameplay is simple: the players take turns drawing a labeled Jenga block from the tower. Before placing the block back on top of the tower, they must answer the question written on the block. Depending on the questions you have chosen, the game can be funny, interesting or even profound.
Examples
What is asked can be determined quite individually (even by topic). Here are a few examples:

"If you had a superpower, what would it be and why?"

"If you had to go to a desert island and could only take three things with you, what would they be?"

"Which movie character best describes you and why?"

"If you could be an animal, which one would you choose?"

"If you could travel back in time, what era would you go to and why?"

 
1.3 Social Bingo
If you think bingo is only popular in retirement homes, we're about to prove you wrong. "Social Bingo" is one of our favorite Get2know games and is perfect for exciting your team. It provides a casual and fun way to interact with each other again and strengthen team dynamics. The game works similarly to traditional bingo, but the numbers are replaced with different statements.
Time

5-20 minutes

How To
Give the participants time to move freely in the (online) space. Each person receives a bingo slip with predefined statements. The first person to find all the people with the certain characteristics in any row wins.
Examples
The more creative the statements on the piece of paper, the trickier it will be for your team to achieve a bingo. Here are a few sample statements from the "teamazing social bingo archive":

"Find a person who can do a handstand".

"Find a person who likes pizza hawaii"

"Find a person who has an extraordinary pet".

"Find a person who can surf".

"Find a person who has been to all 7 continents".
1.4 2 truths 1 lie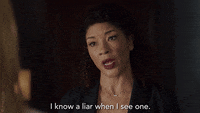 Lying at work is usually a taboo. Unless you and your team play "2 truths 1 lie", of course. 😉
Time

30-45 minutes

How To
A player tells three facts or stories about themselves. Two of the statements must be true, but the third must be a lie. The other players may now discuss with each other and decide together which of the three statements is the lie. After they have tried to guess the lie, the true lie will be revealed. After the lie has been revealed, it is the next player's turn to tell the group his three statements.
Tip

The important thing in this game is that all 3 statements are believable. For example, your 3 statements could look like this:

"My picture was in a big newspaper"(true),  "I can hold my breath for 2 minutes"(true) and  "I have walked barefoot over burning coals"(false).
1.5 Stand up!

We love using this task as an energizer at the beginning of our team building events. However, "Stand up!" is also great as a stand-alone get2know game when several rounds are played in a row.
Time

Approx. 5 minutes per round

How To
The organizer asks a question, e.g. "How long have you been working for our company? The participants should now independently line up chronologically, from the newest to the longest-serving employees. Afterwards, the moderator asks them to check the order. This is a fun way for the team to get to know each other better.
Sample questions

How long have you been practicing your favorite hobby?
When was the last time you went on vacation?
When is your birthday?
1.6 I like chocolate

Everyone likes chocolate… right? Let's find out with another one of our favorite mini-games "I like chocolate". 
| | |
| --- | --- |
| Time | 2 minutes per question |
| How To | Everyone sits in a circle of chairs and one person stands in the middle and says "I like (chocolate, traveling, dogs, Greek food, tennis, Harry Potter, etc.)". Each person who also likes it stands up, and then each person tries to find another seat. Whoever can't find a seat is kicked out. The next round works the same, only with one seat less. Like musical chairs, but with more of a get-to-know-you factor! |
| Tip:  | The game can also work online: All participants stick a post-it on their camera so that no one can be seen in the call. One person starts the round with a statement, e.g.: "I am extremely well rested today". Everyone who feels the same takes off their Post-it. Then, the next person is nominated and has to make their own statement.  |
1.7 Biography in 5 objects
"Show and Tell" games are fun, popular, and great for getting to know each other better as a team. "Biography in 5 Objects" is a fantastic way to connect and deepen the understanding of each other. Plus, it's fun to learn about team members' unique stories and objects.
| | |
| --- | --- |
| Time | 30-45 minutes |
| How To | Each participant chooses five objects. These objects should reveal something about themselves or have a meaning in their lives. Then each participant explains why he or she chose these five objects. This can be about personal memories, interests, or special meanings. The other team members listen carefully and ask questions if necessary or share their own thoughts. |
| Tip | This game works especially well when played in the office (assuming employees have fixed seats & tables) or online, otherwise participants will not have access to their personal belongings.  |
1.8 Speed dating

Welcome to "Speed Dating", where you probably won't achieve romantic success, but surely bond with your team! Sit down in two rows facing each other and get ready to get to know your colleagues better at lightning speed.
Time

1 minute per round

How To
Position the tables and chairs in the room in a way that 2 people can always look at each other and are able to quickly switch to the next table. In 1 min. intervals, different conversation topics are set. After 1 min. all people move one place further, so that they sit opposite a new person.
Examples
Possible questions:

To recover I do…
When I think of my school days, I think of …
When I'm retired, I will …
In the daily newspaper, I first read …
If I were the boss of this company …
If I had a million dollars…
If I were an animal, I would be …
If I had a superpower, I would have …
1.9 Strengths Quiz

We are not always aware of the strengths and competencies of the people around us. However, knowing about them is extremely important, especially among colleagues. Get to know each other better with the "Strengths Quiz" and create a great basis for future collaboration.
| | |
| --- | --- |
| Time | 30-50 minutes |
| How To | All the names of the participants are written on one piece of paper each and put into a container. Then everyone has to draw a name and write down 3 strengths about the person they drew. Through the strengths, it should be possible for the rest of the players to identify the person. Afterwards, all cards are hung up one after the other, and the participants now have to guess which of their colleagues is described on the card. Only after all the names have been assigned to a card, the game can be solved. |
| Tip: | This game is especially suitable for larger teams that don't know each other that well yet. Also, make sure that the venue has enough paper and pens for this game. You will also need tape or magnets to hang up the cards. |
Sure! Most of the team building games we mention in this article are suitable for offline as well as online events. However, if you need more ideas especially for an online setting, browse through our  20+ Teambuilding Online Games.
Team building games at the office (indoor)
In the hectic corporate world, it's sometimes hard to relax and feel like a team. But with the right team building games, working becomes not only more productive, but also a lot more fun! Discover creative ideas for games that will bring your office team closer together while creating a better work atmosphere.
2.1 Mario Kart for the office

Make your childhood memories come to life and turn your office into a Mario Kart game arena where you and your colleagues can challenge each other. Learn more about Mario Kart Office Edition.
| | |
| --- | --- |
| Time | Variable |
| How To | Challenge your colleagues and turn your office into a tricky Mario Kart track. In order to compete on this track, we will provide you with remote-controlled karts with two balloons attached to the rear. Now you have to protect your balloons from attackers as a team or as a lone fighter, while trying to burst the opponent's balloons at the same time. The karts are ready to go in less than a minute and are still very easy to use – so they are also suitable for Mario Kart newcomers. |
| Tip | The game starts to get really exciting when you use classic office objects such as chairs, trash cans or plants as obstacles. |
2.2 Creative LEGO 
"Creative LEGO" aims to foster the creative, communicative, and problem-solving skills of your team members. Childish? Perhaps, but also effective: this task improves team collaboration and communication by encouraging participants to work together on a creative project and share ideas.
| | |
| --- | --- |
| Time | 45-60 minutes |
| How To | Your team will be divided into groups of 3-5 people. Using LEGO sets (or other building blocks of your choice), teams will design creative structures to embody a given theme, such as a symbolic office building, for example. During the building process, team members work closely together to integrate ideas and shape the structure. The activity concludes with presentations by the teams, followed by a discussion of the approach and challenges the group encountered. |
| Tip | The more creative the theme, the funnier your employees' builds.  |
2.3 Office Olympics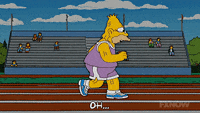 The Office Olympics are a fun team competition that you can play with your colleagues in the office. You can laugh, challenge one another and succeed as real office Olympians!
| | |
| --- | --- |
| Time | 1-2 hours |
| How To | You organize a kind of "office sports festival" with various fun competitions. For example, you can try to throw paper balls into a trash can (paper ball basketball), race around the office on desk chairs (desk chair race), or play an office memory game where you have to find pairs of office items. |
| Tip | If you wish, you can award points for each competition. The teams or participants with the most points at the end will be crowned the Office Olympics Champions. |
2.4 Chinese Whispers: Pantomime Version

Oh yes, it's probably been a while since you last played "Chinese Whispers". Revive the kindergarten classic, but in a slightly tricker variant. We present: Chinese Whispers: Pantomime Version. 
| | |
| --- | --- |
| Time | approx. 15 minutes per round |
| How To | Divide your group into teams of 5. The game leader now demonstrates a sequence of movements. The trick is that only one member per team is allowed to see this sequence. All others stand in a row behind each other and look in the opposite direction. The last person in the row is asked to turn around by tapping his or her shoulder. The person who has seen the dance sequence must perform it in front of the last person in line. The sequence of movements may only be shown once. Now the next person in line must be nudged and shown the dance again. This continues until the 1st person in the row has seen the dance or the sequence of movements. Now it is up to the last person left in the row to repeat the dance as well as possible. The winner is the team whose dance version is closest to the original. |
| Tip | If you play with many teams, you can show 2 different dance sequences, so that the teams standing right next to each other have a different sequence, and so cannot copy from each other. |
| | |
2.5 Team Puzzle

Puzzles: Some love them, others hate them. But, as we all know, some things are easier to solve as a team, and puzzles are no exception. Or do too many cooks spoil the broth? Find out.
| | |
| --- | --- |
| Time | 30-40 minutes |
| How To | Divide your group into teams of at least 5 members. You will need a large puzzle with at least 500 pieces per team. The puzzle will be the center of your challenge. The task is simple: you must work together to solve the puzzle as quickly as possible. Sounds easy, right? But here's the catch: you can only complete the puzzle together if you communicate well, solve problems together and work as a team. It's not only a test of your puzzle skills, but also of your teamwork. The team that solves their puzzle first wins. |
| Tip | This activity is great for bringing your team closer together. You'll learn the importance of communication and teamwork to achieve common goals. And who knows, you might even discover hidden puzzle talents in your colleagues! |
| | |
2.6 Blind square

The teambuilding task "Blind Square" is an exciting challenge that promotes teamwork and communication.
Time

20-30 minutes

How To
Divide your group into teams of at least 5-10 participants. You will need blindfolds for each participant, as well as ropes or ribbons.

Have everyone in a circle and put on blindfolds. Then each of you gets a rope or ribbon in your hand. The challenge is to form a square on the floor together, but here's the tricky part: you can't see what you're doing! That means you have to rely on your communication to figure out how to form the square. At the end, you'll be able to see how well you worked together when the square is on the floor.

Sense
This task is an excellent test of your confidence and coordination. You'll have to listen to the voices of your team members and trust them to point you in the right direction. It can be funny when you move in different directions, but that's what makes this task so entertaining.
2.7 Mysterious treasure

The team building task "Mysterious Treasure" is an exciting adventure where your team has to work together to find a hidden treasure.
Time

1-2 hours

How To
You will need riddle cards, clues and, of course, the "treasure" – this can be a symbolic prize or a simple reward.

You will create an exciting treasure hunt in the office. Teams will have to solve various riddles and clues to find the mysterious treasure. These riddles can be tricky and mentally challenging, or involve physical challenges where you have to prove your teamwork and problem-solving skills.

Teams will have to work together to crack the puzzles. You may have to decipher codes, connect clues, or even solve creative tasks. The more you work together, the faster you'll get closer to the treasure.

.
Tip
This game is suitable for almost any team size. A larger group provides more minds and ideas, but smaller teams can also have fun.
Team building vs. Workshop
Not sure what your team needs right now? In addition to fun team building games, you should also address deeper issues. Comprehensive team workshops are the best way to do this. Click through our multi-facetted online workshop offering to find the right option for you.
Outdoor team building games
Being outdoors is great, but it can be even better when you include outdoor team building games! We'll show you how to bring your team together in the fresh air to strengthen collaboration and create memorable moments.
3.1 Geocaching Treasure Hunt
The main goal of "Geocaching Treasure Hunts" is to bring team members together in an active and fun environment to strengthen their skills in collaboration, navigation, and puzzle solving. As your team works together to solve puzzles and tasks, you will be challenged to improve your team dynamics and find the final treasure.
| | |
| --- | --- |
| Time | 1 – 3 hours |
| How To | During the "Geocaching Treasure Hunt", the organizer organizes an outdoor activity in which participants are divided into teams of 3 to 5 people. These teams search for hidden geocaches in the surrounding area that contain riddles and clues. Equipped with GPS devices or smartphones with a geocaching app, teams solve the tasks in the geocaches to find the location of the next one. The activity promotes teamwork, problem-solving skills and communication, ending with a final challenge that leads to the treasure. |
| Tip | You can find more info about geocaching here. |
3.2 Crossing the Poisonous River

The team building task "Crossing the poisonous river" is an exciting adventure where your team will have to work together to cross an imaginary poisonous river.
Time

30 – 45 minutes

Material
 You will need various "stepping stones" (wooden boards, for example) and ribbons or markers to create a large open area that represents the "toxic river."
HowTo
You place the "Stepping Stones" in the open area, symbolizing the poisonous river. The task is to cross these stones together without touching the ground. That means you have to be creative and skillful to cross the river. You

can adjust the rules depending on how challenging you want the exercise to be. For example, you can specify that only a certain number of stones can be used at the same time, or you can introduce time limits to increase the tension.

Your team must work together to find solutions and get across the "toxic river" safely. This requires communication, planning, and coordination.
3.3 Survival Games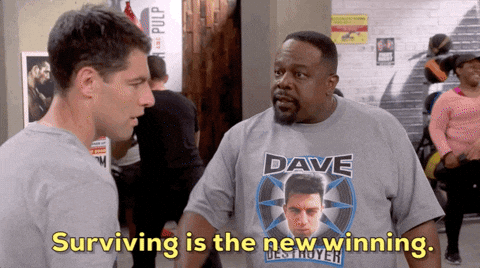 Survival games of all kinds are usually a fascinating simulation where teams have to work together to survive in a difficult situation. But don't worry, no one really has to fight for bare survival here, of course.
Time

1-2 hours

Material
You will need ropes, wooden beams or boards, and a tarp or cloth to represent a bounded "island."
HowTo
You imagine that you have crashed in a plane and find yourself on a deserted island. In order to survive, you'll have to work together to rescue items that are essential for survival. You have limited resources at your disposal, such as ropes and wooden beams.

Teams must make smart decisions about how to prioritize their survival. Should you build a shelter first or search for water and food? How can you use your limited resources most efficiently? These decisions require communication, planning, and decision-making as a team.

The island you create is limited, so you must plan carefully and work together to ensure your survival. The scenario can be realistic and at the same time exciting.
3.4 Creative natural art
The "Creative Natural Art" team building task is a wonderful way to explore nature and create works of art together.
Time

1-2 hours

Material
 You will need natural materials that you find in nature, such as twigs, leaves and stones. You will use these things to create your artwork.
How To
You give the teams the exciting task of creating works of art outside from the natural materials you have collected. There are no limits to your creativity! You can lay simple patterns, create nature collages, or even sculpt complex sculptures.

The best part is that you have nature as your canvas. The possibilities are endless, and you can let your imagination run wild. Gathering the materials can already be an adventure where you can get to know nature better.

After your artwork is ready, you can present and explain it. This is a great opportunity to share your ideas and understand how your teammates interpret their art

.
Team building games sports
Sporty team building games bring momentum and energy into your team! We'll show you how exciting sports activities can not only promote teamwork, but also bring a lot of fun and fitness to your team. Get ready to get active and celebrate victories together!
4.1 Relay race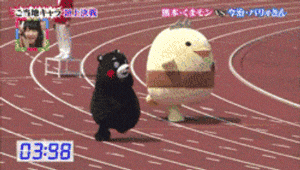 Relay races are exciting team challenges where you can show off your teamwork, athleticism and speed. Perfect for ambitious teams.
Time

30-45 minutes

Material
 You will need cones, ropes and ribbons to create the obstacle course.
HowTo
You design an obstacle course with different stations. Each team has to go through the course one after the other and fulfill certain tasks at the stations. These tasks could be to slalom around cones, climb over ropes or jump through hoops. The whole thing requires speed, skills and teamwork.

The teams must support each other and coordinate well to complete the course as quickly as possible. You can design the course to challenge different skills and encourage team members to contribute their strengths.

.
4.2 Ultimate Frisbee
"Ultimate Frisbee" is a fun and sporty activity that strengthens teamwork, endurance and communication.
Time

1-2 hours

Material
You will need Frisbees and a playing field. You can mark a field or improvise as long as there is enough space.
HowTo
Ultimate Frisbee is a team game where you try to throw the Frisbee into the opposing team's end zone to score points. This means you must throw the Frisbee across the field while maintaining your defense to prevent the opposing team from catching the Frisbee. This game

requires stamina as you are constantly running across the field to catch or throw the Frisbee. Keep that in mind if the members in your team are less athletic. You'll also need to communicate well with your team to develop strategies and discuss tactics. Teamwork is crucial to be successful.
4.3 Flash mob

With hip swing to team success!
| | |
| --- | --- |
| Time | approx. 30 minutes |
| HowTo | Whenever a group needs to grow together into one unit, a joint flashmob might do the job. Learning a choreography makes your team more active while also being great fun. During the final performance, you can show off your dancing and cooperative skills, while inspiring your coworkers with a great show. |
| Tip | Works best for large teams. |
| | |
4.4 Outdoor Team Building Olympics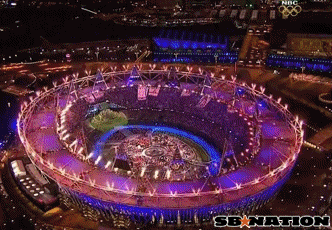 "Team Building Olympics" are an exciting sporting event where teams can compete in various disciplines and strengthen their team skills.
Time
Half day – 1 day
Material
You will need different sports equipment and sports gear depending on the disciplines you are planning. For example, it could be running shoes, balls or other sports equipment.
HowTo
The Team Building Olympics are your own little Olympics! You create different disciplines or sports in which the teams compete against each other. These disciplines could include running, long jumps, shot putting, and more.

The teams compete in these disciplines and earn points for their performances. The better you do in a discipline, the more points you can earn. This encourages teams to try hard and do their best.

At the end of the Olympics, you can add up the points and crown the winning team. It's an exciting moment as you celebrate your team spirit and athletic prowess.
4.5 Knot Riddle
"Knot Riddle" is a tricky challenge that strengthens teamwork and communication.
Time

15-30 minutes

Material
You don't need any special tools. You only need your hands and your brains!
HowTo
Participants stand in a circle and join hands so that they are connected like a "knot". Your goal is to move and release your hands without leaving the circle or letting go of your hands. It sounds easier than it is!

To untie the knot, you will need to communicate and work together skillfully. You can try going over, under, or around your teammates' arms to untangle their hands. It will be a challenge, but with patience and cooperation, you can do it.

.
4.6 Cooperative Rope Pulling Challenge

The "Cooperative Rope Pulling Challenge" is a unique variation of classic rope pulling. But here's the twist: Instead of competing against one another, your team has to work together.
Time

20-30 minutes

Material
You will need a rope and some hats to mark out the relevant areas.
HowTo
Instead of fighting to pull the rope to your side and win, the goal of this challenge is to pull the rope to the middle together without any team winning or losing. Teams must work together to achieve this goal.

You can develop different strategies for moving the rope to the center. For example, you can take turns pulling on the ends, wrapping the rope around little hats, or lifting it together. Communication is crucial to keep you in unison while working together efficiently.

There is no competition, only the challenge of working together to achieve a goal. This fosters team spirit and shows the importance of collaboration and communication.
Q: How can you successfully design a team day?
A: Creating a team day can be a great way to strengthen cooperation and team spirit in a group. Here are some steps to organize a successful team day:
Set goals: First, think about why you want to organize the team day. What goals do you want to achieve? Should the team grow closer together, improve communication, or maybe just have fun?
Choose a date and location: Find a suitable date and location for the team day. This could be directly at the office, a park, a designated team building event, or another location that is convenient for your group.
Determine budget: Consider how much you can and want to spend on the team day. This will influence the choice of activities and location.
Planning activities: Think about which activities or games are suitable for your team. These should encourage teamwork while also being fun. Some ideas could include outdoor team games, team building exercises, or workshops for more in-depth problems.
Create a schedule: Plan the flow of the day in advance. Factor in breaks and lunches to make sure everyone has enough time to rest and eat.
Inform participants: Make sure all team members are informed about the team day. Share the schedule, location and any important information with them.
Provide equipment and materials: Make sure you have prepared all the necessary materials and equipment for the activities. This could be game equipment, work materials or food.
Facilitation and Guidance: If you don't have experience facilitating team building activities, it can be helpful to invite an expert* or trainer* to lead the activities.
Reflection and feedback: At the end of the team day, it is important to schedule time for a reflection and feedback session. Have team members talk about their experiences and how they felt about the day. This can help improve the team dynamic.
Follow-up: Remember to prepare a summary after the team day and implement any agreed measures. This helps to ensure that the positive effects of the team day are maintained in the long term.
Q: How much should a team event cost?
A: The cost of a team event can vary greatly and depends on several factors. As team building experts, we advise that the budget for a team event should be reasonable and appropriate, depending on the financial capabilities of your company or group. Feel free to check out our prices to get a rough idea.
Here are some things to consider when setting a budget for a team event:
Group size
Type of event
Location
Activities and programs
Catering
Transportation and accommodation
It is important that the budget is realistic and fits the financial capabilities of your company or group. You should make sure that you carefully consider and prioritize all cost factors. A successful team event doesn't have to be expensive, as long as it is well planned and tailored to your team's needs and goals.
Q: Why are team building games important?
A: Team building games are important because they help build cooperation and trust within a team. Here are some reasons why team building games are so significant:
Promotion of teamwork
Communication improvement
Confidence building
Get to know strengths and weaknesses
Stress relief and fun
Improvement of the problem-solving ability
Promotion of team identity
Increase motivation and commitment
Q: What can I do for a good team climate?
A: A good team climate is critical to a team's success. Here are some things you can do to promote a positive team climate:
Clear communication: Ensure open and honest communication within the team. Encourage team members to share their ideas, concerns, and opinions. Actively listen and respect the views of others.
Building trust: Trust is critical. Keep promises, be reliable, and support your team members. When the team has trust, it works better together.
Encourage teamwork: Ensure that tasks and projects are distributed so that everyone on the team has the opportunity to work together. Encourage cooperation and collaboration.
Set clear goals: Define clear and achievable goals for the team. When everyone knows where they are headed, they work together more effectively to achieve those goals.
Recognition and Appreciation: Show recognition and appreciation for team members' accomplishments and contributions. A simple thank you can go a long way.
Resolve conflicts constructively: Conflicts are normal, but it's important to resolve them constructively. Encourage team members to raise issues and work together to find solutions.
Team building activities: Organizing team building activities or events from time to time can help the team bond and have fun together.
Giving and receiving feedback: Both positive and constructive feedback is important. Encourage giving and receiving feedback to promote development within the team.
Show flexibility: Be flexible and open to change. Sometimes plans need to be adjusted, and it's important that the team can adapt.
Develop shared values and norms: Discuss and agree on shared values and norms for the team. This can help create a common understanding of how to work together as a team.
Tolerate mistakes: No one is perfect, and mistakes are human. Allow team members to learn from mistakes rather than punish them.
Provide a pleasant work environment: Make sure the work environment is pleasant and supportive. A tidy and positive workplace can lift your mood.
VIDEO: Our innovative team building games in action